I made Nutella today! But a fantastic, healthy, nutty, vegan version.
I haven't been posting any recipes so far... well, I haven't been posting much anyway. But here is to a new start of blogging!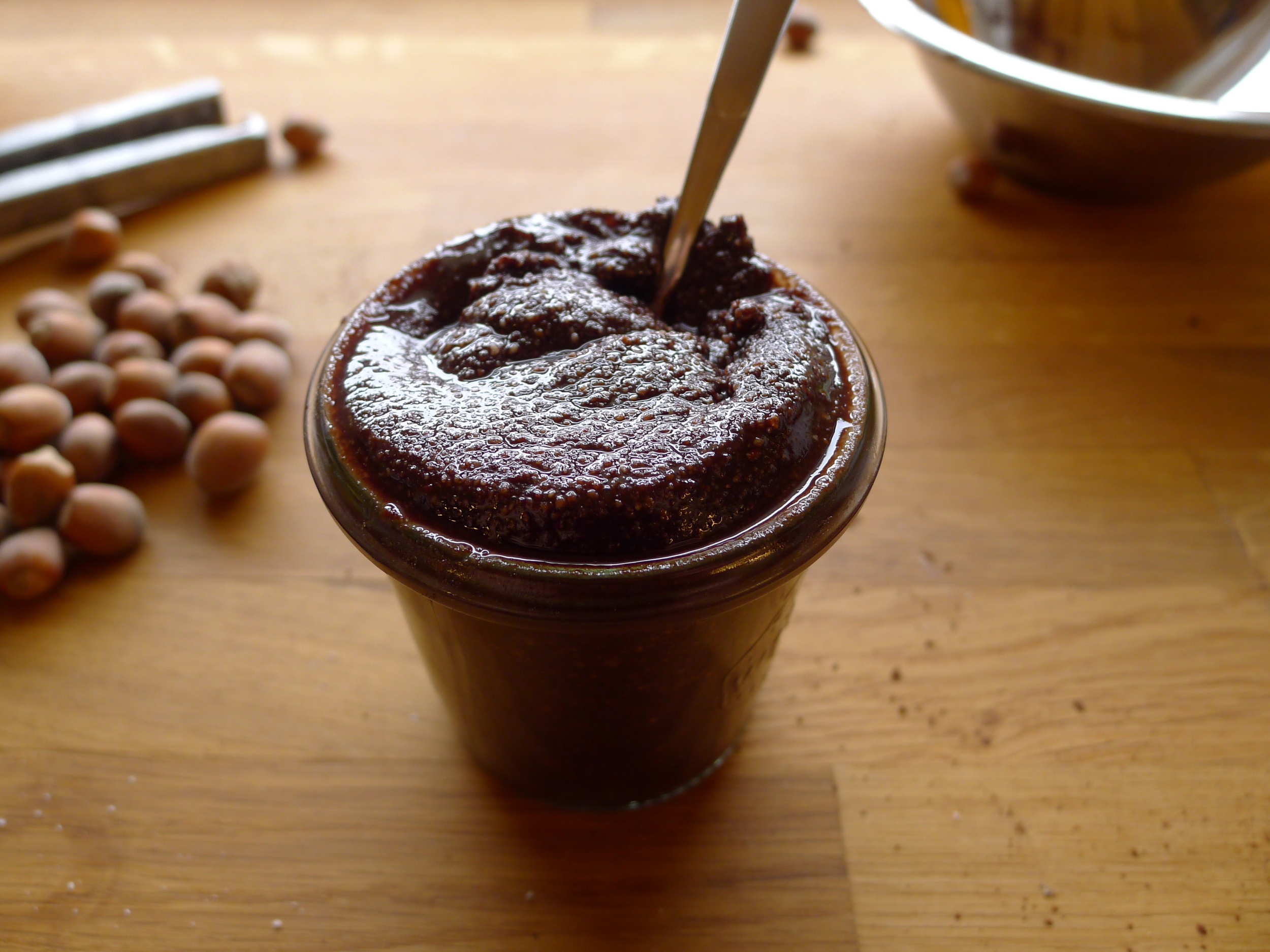 And here is how you make it!
400 g of Hazelnuts (roast them by 170℃ for about 7 min)
5 table spoons of cocoa
4 table spoons of neutral oil (I was planning to use coconut oil, because that is my favorit, but I was out. I think, it would have been even better with the coconut oil, I'll try that next time - use it melted)
two pinches of sea salt
6 table spoons of organic maple syrup (or whatever sweetener you prefer)
some liquid vanilla aroma
You need a high quality food processor for this. I am using the luxury of living with my friend at the moment, who happens to own a Thermomix. When I am grown up, I want one too ;)
Roast the nuts. (If you are on a raw diet, then don't.) Afterwards grind the nuts in the food processor until very fine and then continue stirring/mixing the nuts so long until the mass gets wet and the oil comes out. Wonderful! Now you have made a nutbutter, which in itself is a great and versitile food. After that, add all the other ingredients and mix them also long enough until it is a nice texture. Et voilà! You got a healthy chocolate- hazelnut creme!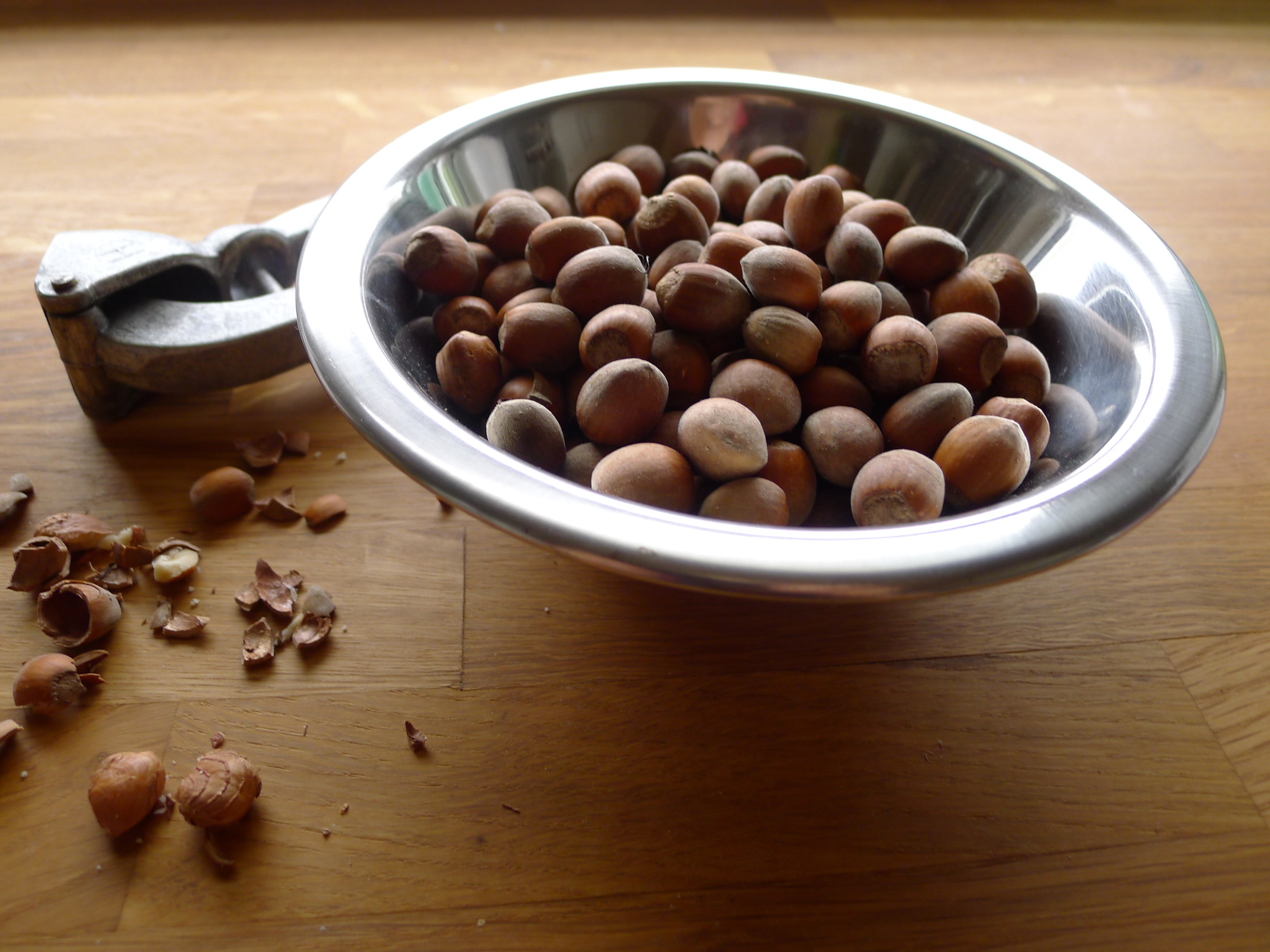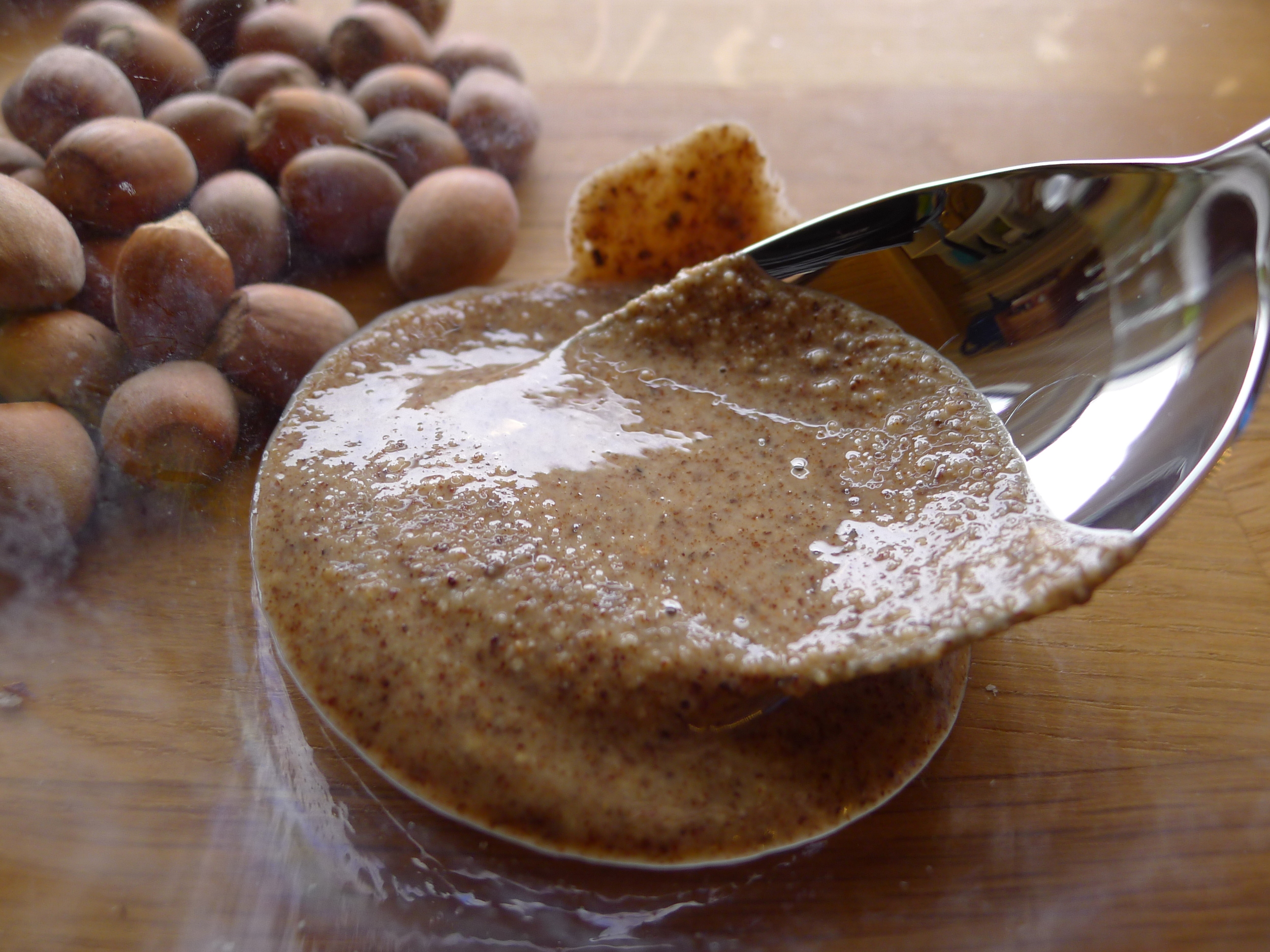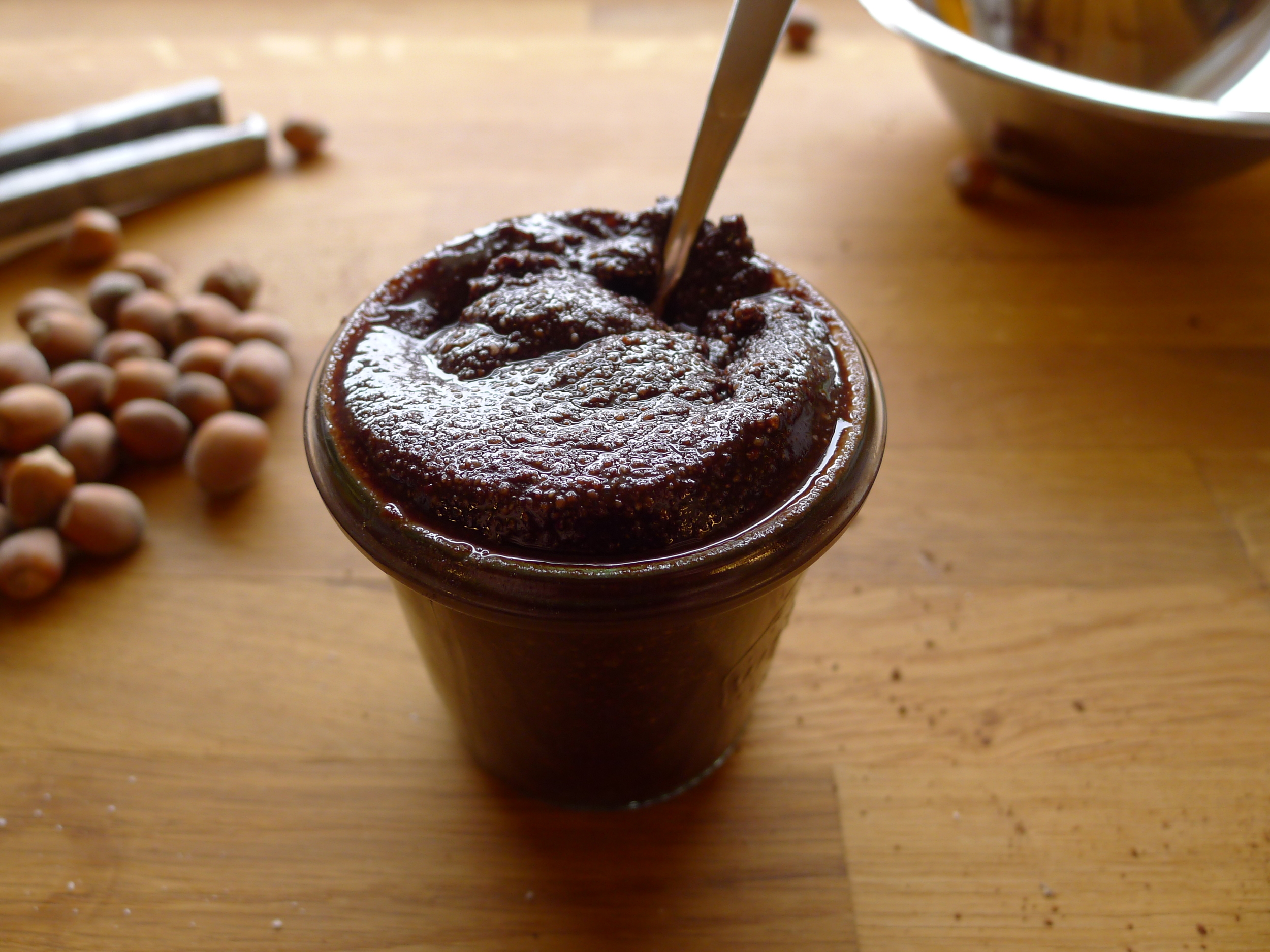 On another note... most of the hazelnuts we buy, in Europe at least, have there origin in Turkey, where they are harvested by child slaves. Basically, whenever you buy a nutty chocolate treat, chances are, it has a very sad origin - and not just because of the non fair chocolate. This recipe certainly is not an answer to this issue, but awareness is the first step. So now you know. What will we do about it?
When I read about this, I lived in Essen, Germany. Fall turned into winter and the streets were full of the little hazelnut nests, that had fallen of the trees that line the streets in the city. And I saw no one, picking them up. I didn't bother either, since I was moving soon.
But last week my cousin gave me a bucket full of hazelnuts, because her garden floor was filled with loads from one tree. So, I decided, now is the time. Two movie nights later, throughout which I "forced" a friend to join me in cracking them, I finally had about enough cracked to make one big jar.
Indulgence has a price and too seldom I am willing to pay it myself.